It's Cooking Time!
Date:2023.09.05 
Category: Aoyama Blog
Author:  Teacher Reychel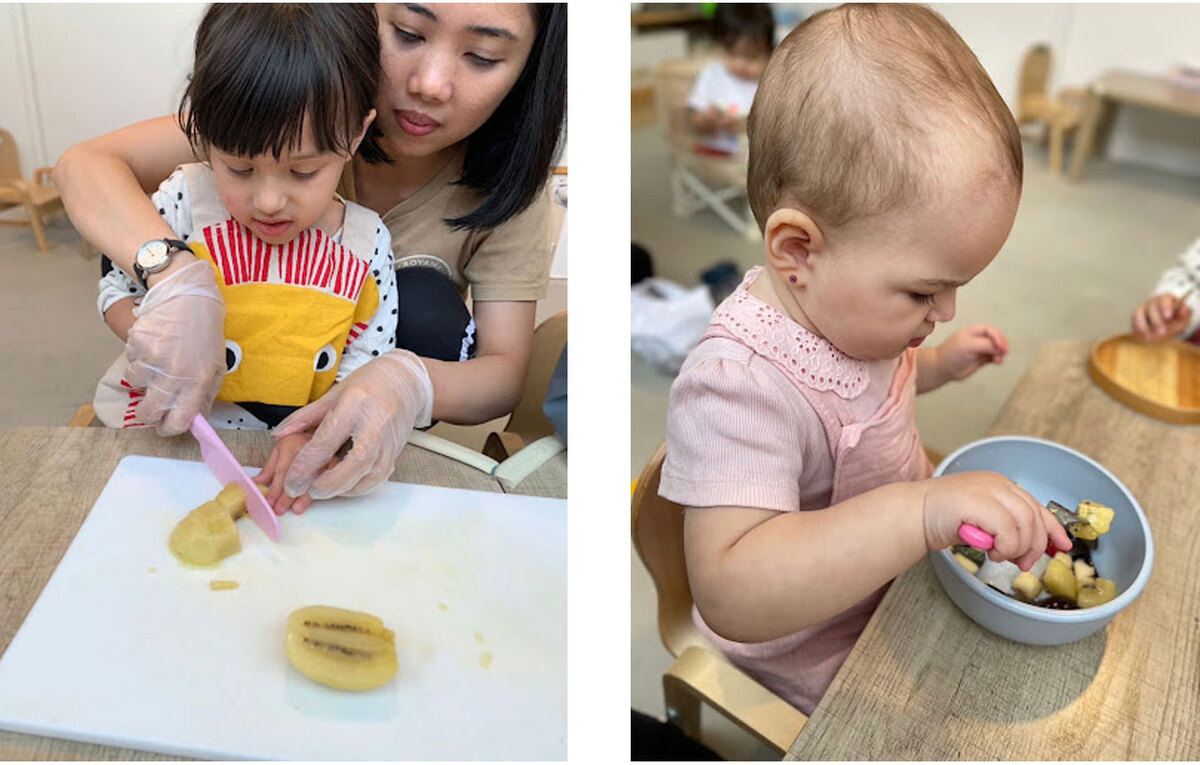 This month the preschool class started a cooking class. To go along with the summer program theme, we started by making a fruit salad! The students were so excited as they wore their aprons and prepared for the class. They attentively watched the teacher as she explained what to do. They followed each instruction correctly and quietly and were given a chance to cut each fruit. They struggled with the cutting at first but with the teacher's guidance, they were able to do it. After that, they mixed all the fruits and enjoyed eating their fruit salad.
The second food they made was mashed potatoes. Everyone cooperated and worked together well. First, they smashed the boiled potatoes with a big spoon. Next, they added the melted butter and milk. Finally, they added salt to taste and kept on mashing until they got the perfect texture. The preschoolers then ate their mashed potatoes for their afternoon snack.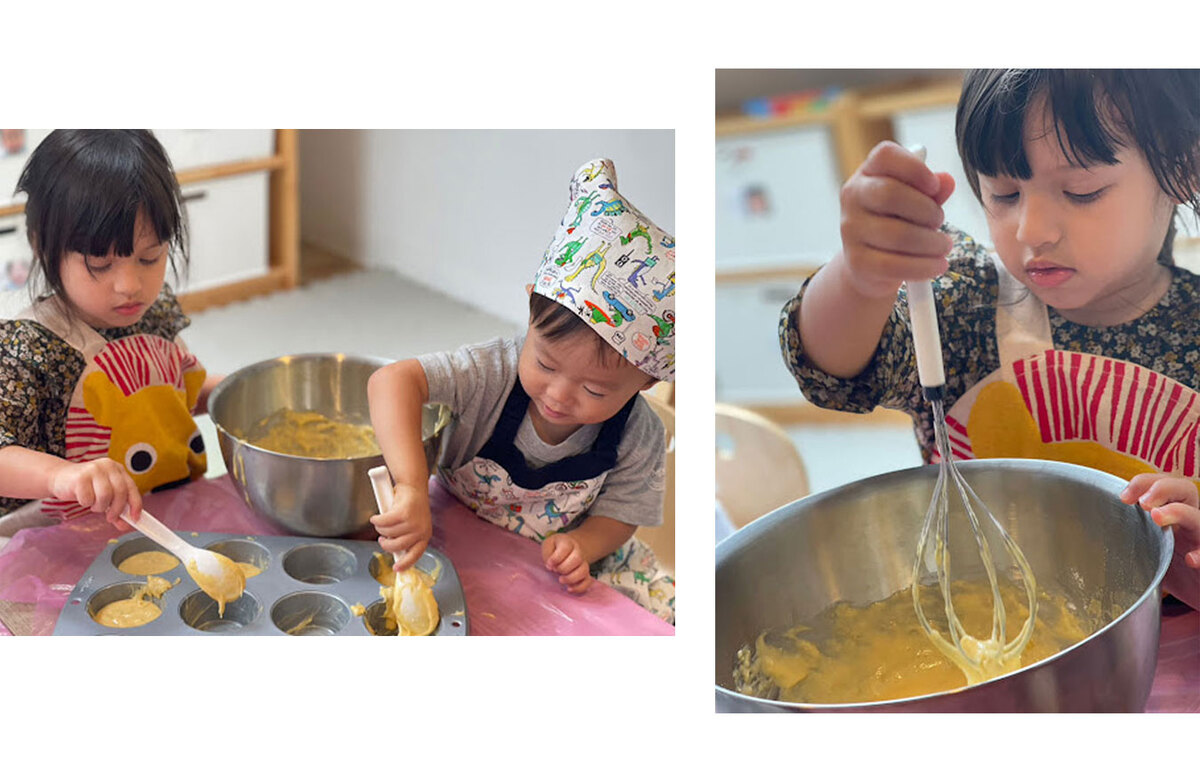 Next they baked banana bread. They started by preparing themselves and the ingredients they used. Next, they mixed the pancake mix, melted butter, eggs, milk and banana together in a big bowl. Then, with the help of their teachers, they baked it. The smell of yummy banana bread filled the class. This made everyone excited and they couldn't wait to eat. After letting them cool down, the banana bread was ready to be eaten. They ate it with their friends and their faces showed how satisfied they were with the outcome.