We're going to the zoo!
Date:2023.08.17 
Category: Aoyama Blog
Author:  Teacher Chris
Roar! Do you hear that? What animal could it be?
Last month, our Kindergarten students at our Aoyama campus took an excursion to Ueno Zoo. The students boarded our school buses and were on the way. We sang fun songs and played a few safari guessing games on the way. Once we arrived, we grabbed a map and headed inside.
First on the list of animals, was the biggest animal at the zoo, the elephant. When we got there it was feeding time and the elephant was munching on some fresh hay. It was so exciting to see the elephant use its trunk to scoop up the food.
Next, we ventured through the jungle to look for other animals. Deep in the jungle we saw two animals hidden. One was a big scary tiger and the other was a super strong gorilla. It was hard to spot them hiding in their habitats.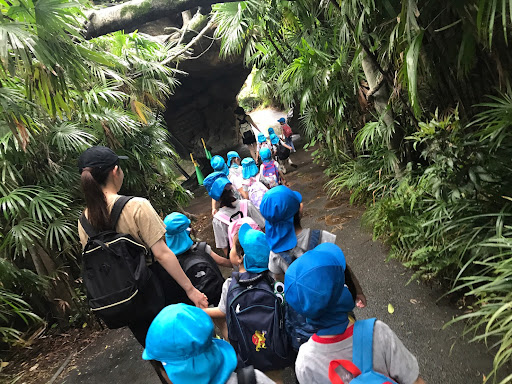 We sat down for lunch so that everyone could eat and drink water. It was the perfect time as it started to rain! Luckily, we were under cover so everyone stayed dry.
After everyone had finished we were on our way to see more animals! We made our way to the other end of the zoo to see the rhinos and the hippos. They were so big! The rhino had a big blue ball and was hitting it with its horn.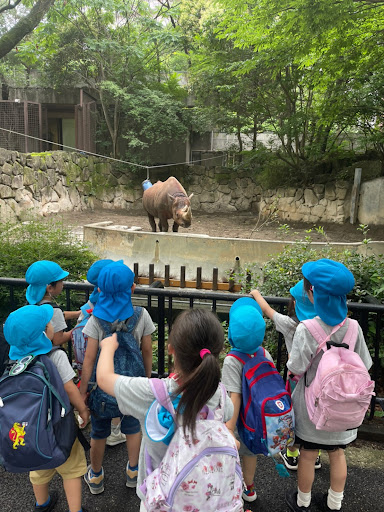 Finally, we finished off our zoo excursion in the reptile house. There were so many different animals in one area. They had crocodiles, lizards and tortoises. Many of them looked like they were dinosaurs.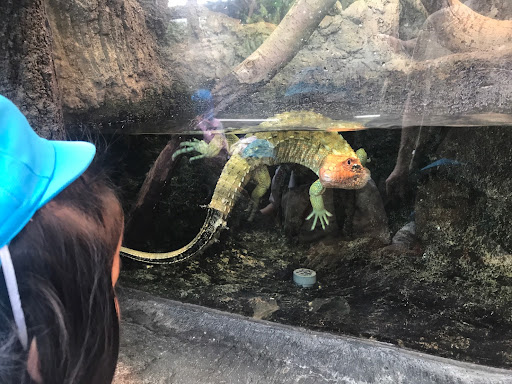 At the end of the day we all walked back to take the bus back to school, but not before we were able to take one big group photo. Our students had such a great time, they can't wait for our next outdoor excursion!