Introduction
At MIS, we provide an English-based, comprehensive, cross-cultural education that values social, emotional and physical growth along with academic achievement. Students enter elementary school P1 when they turn 6, joining our diverse community with students coming from our MIS pre-school, as well as schools in Japan and all over the world.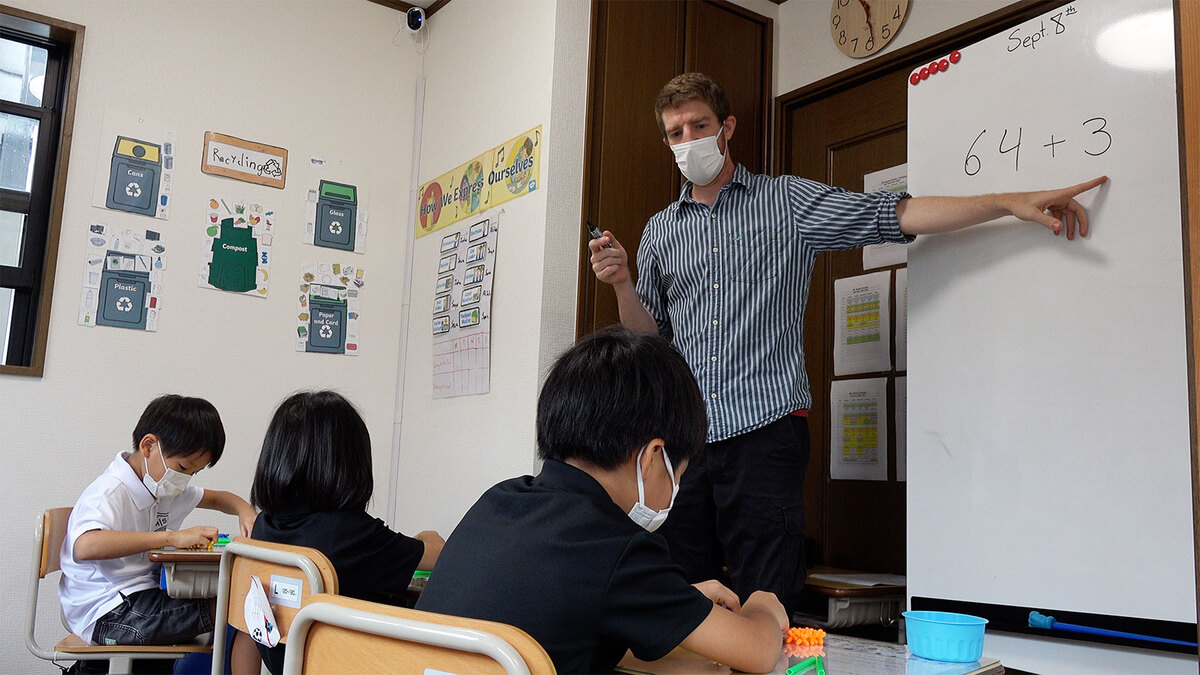 MIS is proud to offer a truly diverse study body not only in terms of race or nationality, but also in terms of experience, personalities, and values. For example, it is not uncommon to see a Japanese students who grew up in a fully-English speaking environment help out a non-Japanese student with English subjects such as Language Arts. Our teachers also come from all walks of life, and many of them are international students themselves. The have learned the kind of skills that are necessary to excel as a global citizen first hand, and are eager can share their insight with their students.

Teachers are carefully selected from a global pool of experts. One of the most important things we look for in our teachers and staff is their sincerity. We believe that students can see through an adult, sensing the pure passion that teachers feel towards the subject that they teach, or what kind of future the teachers wish for the students and themselves. It is needless to say that teaching experience and certifications are important, but what we most value is whether they will be team players who can deeply consider what is best for the student, and adjust their teaching styles and methods accordingly.
Our school provides a nurturing and challenging environment that is student centric with regards to context and prepares them to be nurtured innovators and to grow into responsible adults. Our Core Curriculum books are meticulously selected so that students can take advantage of the highest standard available. For example, while we use an American textbook for Language Arts, we use a Singaporean workbook for Math.

We believe that teachers are just the facilitators for the students' learning. The lessons taught are connected to the real world, so that they can be practiced when the students grow up, making it education for life. Teachers use the progressive method, which emphasizes teaching children how to think rather than relying on memorization, encouraging students to approach concepts and content from multiple perspectives, deepening their conceptual understanding of a subject. To make sure the students are really progressing, we carry out per-subject assessments. In the case that the student fails, we will try to determine which part they had difficulty with so that we can reteach it, insuring the learning of the student.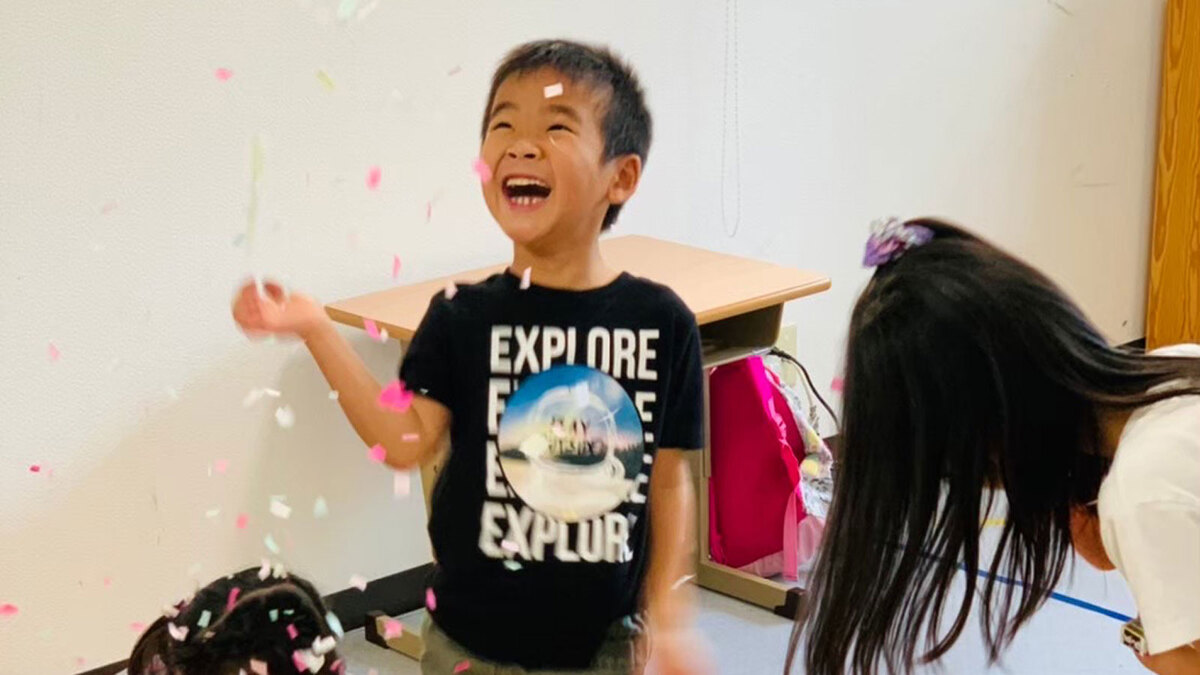 WIDA
We are certified for WIDA, a suite of English language proficiency assessments for Grades K-12. It is a flexible, on-demand language proficiency assessment. We use WIDA for entry assessment to see academic level of our new incomers, such as reading, speaking and writing. We believe this is a necessary step so that teachers and understand and optimize their teaching methods based on the actual academic level of the students.
Curriculum
The MIS Primary School Curriculum includes Language Arts, Mathematics, Social Studies, Science and Technology, Social Studies and Physical Education, whilst encouraging participation in sports, arts and other extracurricular activities. Each academic area is more defined and refined that allows the kids to delve into a deeper understanding of educational concepts. The following are the primary areas of academic studies:
Language Arts: English and Japanese
Our Language Arts Program is designed to foster our students' literacy. We aim to develop their comprehension and capacity of both oral and written skills. We make use of a variety of instructional materials that includes phonemic awareness, writing exercises, reading comprehension and oral recitation.
Mathematics
Our Mathematics Program strongly focuses on operations, fractions, problem solving, abstract concepts and applications. Students use hands-on materials to discover, memorize, and utilize concepts.
Science
Our Science Program offers an opportunity to increase their overall understanding of how and why things work which helps students to develop their minds as a young scientist. The lessons comprises extensive experiments to directly explore their natural world through observing and critical thinking. Our program also includes life science, physical science and earth and space science.
Physical Education
Our Physical Education program promotes physical competence, health-related fitness, self-responsibility and enjoyment of physical activity for all students so that they can be physically active for a lifetime. Games and activities are designed to improve muscular strength and endurance, flexibility, cardiovascular endurance and develop their motor skill.
Social Studies
Our Social Studies program enables the students to understand, participate in, and make informed decisions about their world. Our lesson content allows young learners to explain relationships with other people, to institutions, and to the environment, and equips them with knowledge and understanding of the past.
Age and Grade Placement
Admission to Kindergarten is generally based on whether the student was born before or after September 1st. Students who will have reached the age of three by September 1st of the year of entry will be admitted to Kindergarten. Students of an earlier age will be placed in Preschool. Please note that no exceptions can be made to these eligibility requirements.
Admission to Primary 1 is open to students who will have reached the age of 6 before September 1st of the year of entry. Applicants for Primary 1 entry who are expected to have graduated from another kindergarten in Japan may also apply for admission.
| Entering Grade | Age by September 1st |
| --- | --- |
| Primary 1 | 6 |
| Primary 2 | 7 |
| Primary 3 | 8 |
| Primary 4 | 9 |
| Primary 5 | 10 |
| Primary 6 | 11 |
If you would like to enroll in Marie International School, or if you have any questions,
please contact us through the contact form or by phone.
Contact Form