What makes us unique?
MIS is the only member of the International School Of Helsinki in Japan. We are an international school using the HEI School curriculum. We are well-prepared to localize our curriculum to suit the needs of each early learning center that adapts our approach. The curriculum was intentionally created to address the basic educational requirements of many countries within the Finnish framework.

We also recognize and appreciate the important role that local culture plays in the educational process, and we actively take this into account. Our curriculum is intentionally neutral in terms of cultural elements, and this allows schools around the world to reflect and incorporate their own local customs and traditions into our approach.

Our educational philosophy supports inquiry-based, students-centered learning. We want to empower our students, first by providing a safe, friendly learning environment and then by building their self-advocacy and sense of being independent, active learners.
All English School
As a truly international school, your child's entire school life will be conducted in English only. This applies to activities within and outside of the curriculum. From the greetings when your child arrives at the school to lunchtime to playtime to the farewell when your child leaves the school – your child will be immersed in an English-only environment.
Providing Structured Activities
We offer a variety of techniques to help your child move toward independence, problem solving, understanding abstract concepts, and sharing with other children. We create an environment where children can learn to explore on their own. We provide materials and support them to develop new skills. The teachers adapt the curriculum as well as the environment to meet both your child's needs as well as their interests. We believe that a toddler's environment should offer age-related activities and the opportunity to interact and play alone or in small groups. We provide children with an enjoyable style of learning that establishes a strong base in social and academic skills.
Flexibility of Tuition System
We have a flexible tuition system that parents can choose from. We have a 2 and 3 days a week system, whereby parents can decide on which days of the week they want their child to go to school. Lastly, we have a full-time system, which is divided into two options: the 9:00 am to 3:00 pm full time, and the 9:00 am to 6:00 pm full time.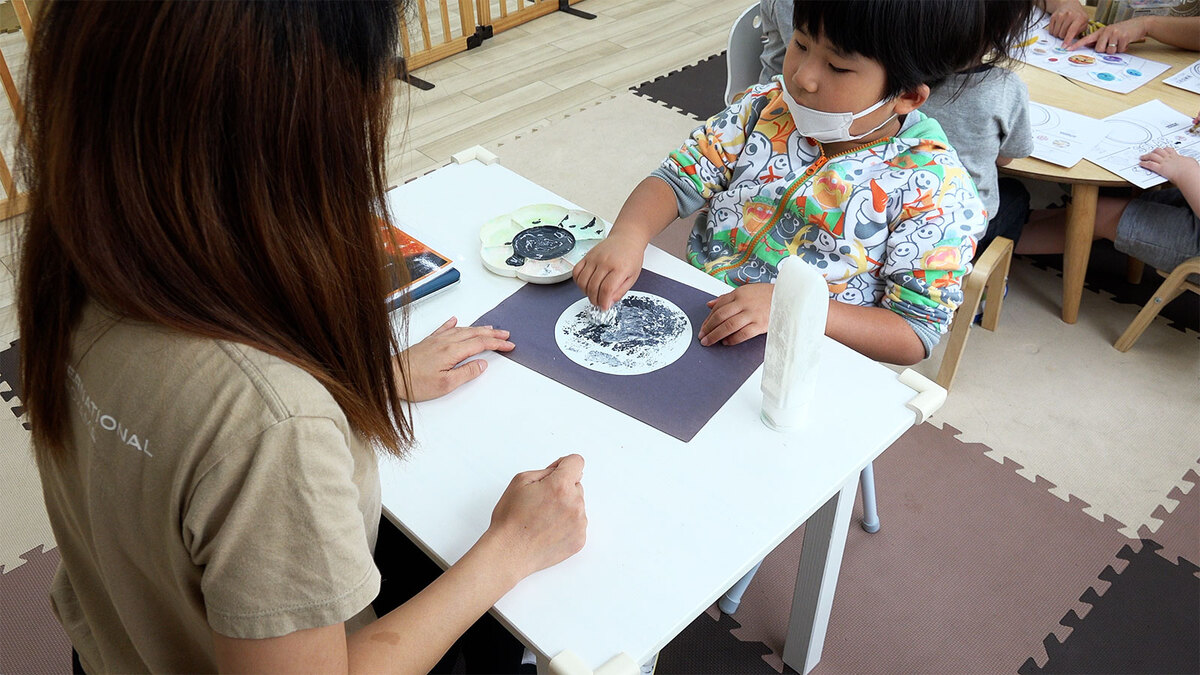 Classes
As a daily program, there are 3 age-specific classes from 9:00 to 15:00, and each class has an Extended Care program that extends the time from 15:00 to 18:00. We also offer Special Programs during spring, summer and winter. In the future we will also offer Saturday Classes from 9am to18:00.
Grades
We now have 3 classes. Our Tiny tots Class provides care for children 1 – 2 years old. Our Little Tikes Class is for 3 and 4 year olds and our Big Kiddies Class offers care for ages 5 – 6 years old. All classes are now open and we are accepting applications for all ages. Please call or email us to set up your tour!!! We provide three different classes as follows:
| Entering Grade | Age by September 1st |
| --- | --- |
| Tiny Tods | 0-2 |
| Little Tikes | 3-4 |
| Big Kiddies | 5-6 |
If you would like to enroll in Marie International School, or if you have any questions,
please contact us through the contact form or by phone.
Contact Form