To your three-year-old, nothing is impossible! They are opening up their world and developing special friendships. Together, they are learning new words and forming new ideas every day. Three-year-old children are very inquisitive and their confidence is growing daily. Because they are eager to learn, they need the opportunity to develop in an environment that is based upon their unique development and learning styles. This type of learning is referred to as "Developmentally Appropriate Practices."
Overview
At this age, your child is learning at a rapid rate, and as they grow and develop, the teacher adapts the curriculum, as well as the environment to meet both your child's needs as well as their interests. Each classroom has a lesson plan created weekly, with activities individualized to the specific needs of each child in the classroom. Each activity on the lesson plan is purposeful and intentionally planned based on the teachers' observations of each child in the classroom.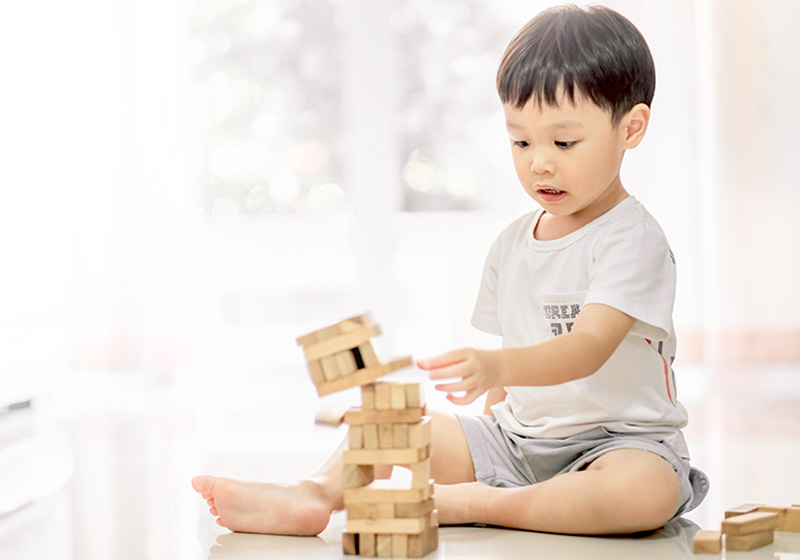 Our programs
Children choose activities from purposely-planned play experiences. Teachers intentionally create environments and provide appropriate learning materials to allow your child to explore and learn on their own, as well as provide support in learning new skills. Our Little tikes program is based on this very important concept that will consider each child's strengths, interests, and needs.​Our Curriculum is designed to challenge our preschoolers including hands-on math, science, art, music, cooking and physical fitness activities, this well-rounded program offers something for each child. Fine motor skills are an important part of the learning process as children are introduced to basic printing.
Creative Curriculum-based lesson plans
Low student-teacher ratios
Daily reports used to communicate with parents
Phone and tablet in the classroom for parent-teacher communication
Daily Program (9:00~15:00)
Time table
Content
09:00 - 10:00
Drop off / Free Play
10:00 - 10:10
Circle Time
10:10 - 10:40
Monday : Literacy
Tuesday : Math
Wednesday : Arts / Science
Thursday : Fine Motor Skills
Friday : Gross Motor Skills
10:40 - 10:50
Toilet / Water Break
10:50 - 11:30
Park time
11:30 - 12:15
Lunch
12:15 - 12:30
Story Time
12:30 - 14:00
Quiet / Nap Time
14:00 - 14:15
Free Play
14:15 - 14:30
Snack Time 1
14:30 - 15:00
Music and Movements/ Goodbye Circle Time
15:00
Pick Up Time
Extended Care (15:00~18:00 After School Program)
Time table
Content
15:00 - 15:30
Free Play
15:30 - 16:00
Arts / Crafts
16:00 - 16:20
Snack Time 2
16:20 - 17:00
Locomotor skills Development
walking, jumping, kipping, galloping,
running, hopping, sliding, leaping
17:00 - 17:30
Literacy Skills
17:30 - 18:00
Free Play / Pick-up Time
Tuition
Monthly Tuition and Fees
3-month Term Tuition and Fees
Notes
If you are interested in enrolling in the MARIE INTERNATIONAL SCHOOL, please apply for an enrollment experience by applying for a school tour or applying for admission by filling out the admission form. If you have any questions, please contact us using the contact form.