Marie International School Spring Program 2022
Date:2022.02.03 
Category: Information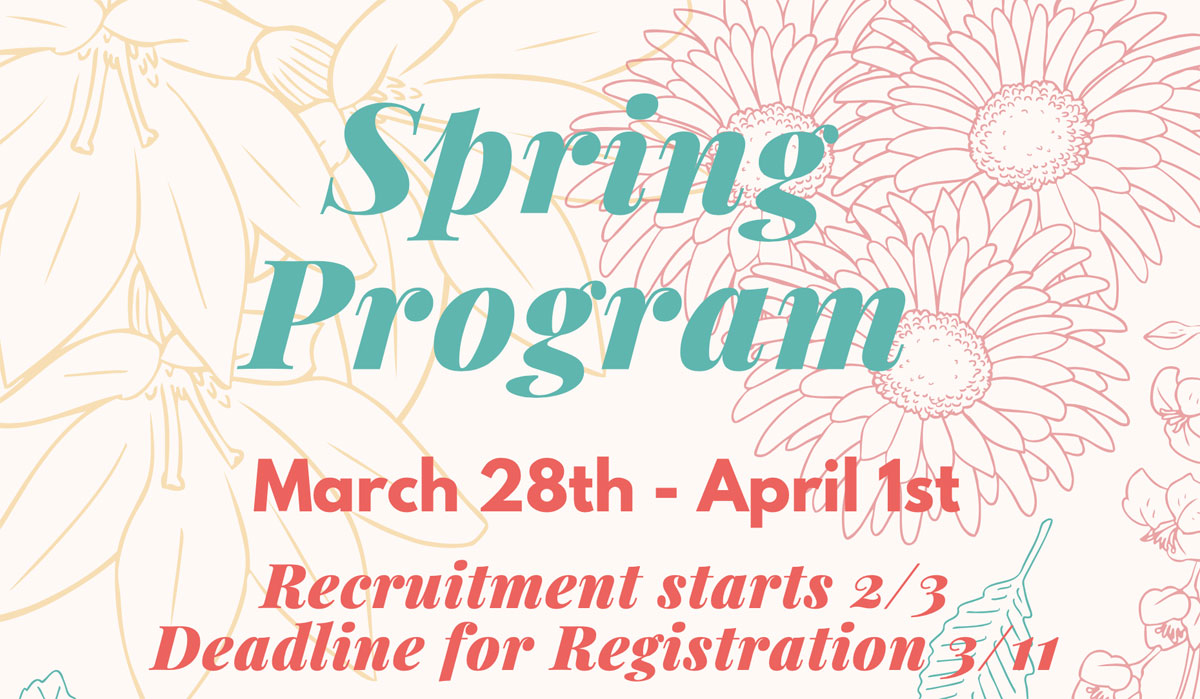 Dates:3/28(Mon)~4/1(Fri)
Ages:Students who can walk ~ Primary grade 3 students
Price:
9:00~15:00(6 hours) ¥39,000 (Incl. lunch) /5 days or ¥9,000 /1 day
9:00~18:00(9 hours) ¥52,500 (Incl. lunch) /5 days or ¥12,000 /1 day
For Extended Care (15:00-18:00) ¥3,000/day
Handmade Lunch will be ¥300/day
* If this is your first time, a registration fee of 20,000 yen will be charged.
(If you register once, you can attend regular classes, seasonal programs and after classes)
* For Pre-School students, they can be accompanied by a guardian.
★Early birds who register by 2/28(Mon) will receive 20% off the Registration Fee
★As we will need time to prepare the materials, the deadline will be 3/11(Friday)
※Even if it is before the deadline, if we are at maximum capacity we will stop acceptance of applications.
■ How to apply
Please fill out the application form on the HP, or contact us by e-mail or phone. Please note that we may not be able to accept applications if our maximum capacity is reached.
■ What to bring
Water bottle (water or tea), writing utensils, clothes that can get dirty, coat, chopsticks, spoon, fork, etc. (for lunch), mask (spare) Snack (no peanuts, candy, jelly) We will send more details about belongings after receiving your application.
■ Payment procedure
After applying, we will send you an invoice by e-mail, so please complete the bank transfer by the due date.
■ Cancellation / change of application
Cancellation is possible until the day before (excluding weekends and holidays). Please let us know by phone or email. If you cancel after that, 100% cancellation fee will be charged. You will also be charged for any fees incurred during the refund process.
■ In the event of a disaster or bad weather (heavy snow, typhoon, heavy rain), we will contact you by email on the morning of the program day.
■ About allergies
For children with allergies, please bring your own lunch. Please let the staff know if you have any allergies.
■ Suspension of participation
If there are dangerous acts such as abuse or violence, or if the safety of other students cannot be ensured, or if significantly hindering the progress of the class, students may be asked to go home even during the program. In that case, please note that the tuition fee on the day cannot be refunded.
■How to apply
Please fill out the application form here.